Your Weekly IT Roundup 3 - 9 May 2021
Hey , it's here! Welcome to installment #30 of your Weekly IT Roundup, bringing you up-to-date on all the knowhow and the awesome group content you might've missed throughout the week!
Missed last week's installment? No problem - here it is on our blog
Post of the Week
Great post from Daniel last week, had tonnes of you answer!
It's great to learn more about our members and what you're currently doing as the community grows by the day.
See it for yourself below and drop a comment about what you do if you haven't already! Check it out!
---
This week in Tech News (TL;DR)
Cyberattack prompts shutdown of major fuel pipeline in the US
Colonial Pipeline said it took some systems offline to contain the threat.
Keep Reading
HSBC to pilot Zoom-free Friday afternoons
Banking giant HSBC plans Zoom-free Friday afternoons for some UK staff in an effort to tackle stress caused by working from home during the pandemic. Keep Reading
Tesla to pay $750k fine & build solar microgrid system to settle Cali air quality violations
The company's Fremont factory committed 33 air quality violations dating back to 2015. Keep Reading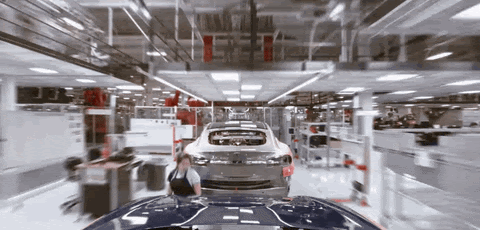 LiveLeak, the internet's font of gore and violence, has shut down
After fifteen years in operation, LiveLeak is no more. Keep Reading
---
Meme of the Week!
---
What You Need to Know About Wavelength WAN Services

WAN connectivity is a network connection that links two or more locations. It enables the sharing of resources and information between offices, branches, and partners in different geographic areas.

The traditional way to connect branch offices to headquarters has been with dedicated leased lines – high-speed circuits provided by carriers like AT&T or Verizon Business (formerly MCI). However, there are several drawbacks associated with this approach. For one thing, it's expensive; for another, it requires significant management overhead due to the need to provision each circuit separately.

Find out what you need to know about Wavelength WAN Services, including the Pros and Cons, use cases and whether they are right for your business below! CLICK HERE or hit the image above.
---
Our new Jobs page has landed!

Looking for a new job or have a job that needs experienced applicants?

You can sign up for our new IT Support Group Jobs page, completely free of charge!

Just click the image above or click here!